The North Carolina
Trio
---

It seems like Courtney Spooner, Cynthia Fulbright and myself can always be found together at origami events, but we never manage to get any pictures with all three of us. So, we got together one evening and posed for some pictures.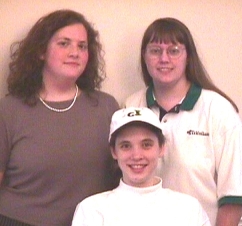 Left: Cynthia Fulbright Right: Mette Pederson
Bottom: Courtney Spooner


See no Evil. Hear no Evil. Speak no Evil.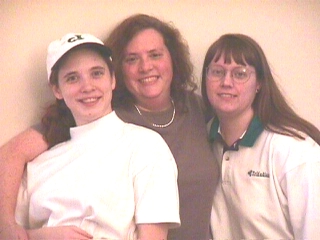 Left: Courtney Spooner Middle: Cynthia Fulbright Right: Mette Pederson
---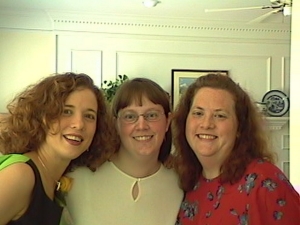 (June 16, 2001)
---
Back to Photo Album
---
Copyright © 1999 - 2010 by Mette Pederson
All graphics are © Mette Pederson, and may not be used without her permission.
This page last updated on May 13, 1999 7:24PM EST