More of my Units
Quilts & Modulars
---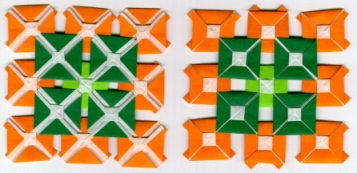 Quilt 1
(13 units in each quilt)
Both quilts pictured here are made from almost identical units, except the quilt on the left has units which do not completely tuck the colored triangles under the squashed centers of each unit.

---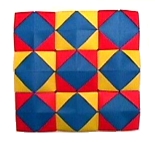 Quilt 3
The red and yellow papers are the quilt units,
and the blue squares are inserts that fit into
the quilt units.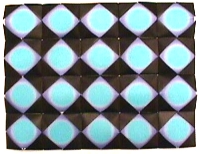 20 quilt units(black)
and 20 inserts





It seems I am not the only one who has "created" this unit.
I have come across this unit in a couple of other places.
Although, they did not use the unit for creating quilts.
I do know that creating 3D Stars from this unitis original!
---

Octahedron

---
Back to More of my Units
Mette Units Home
---
Copyright © 1999 - 2010 by Mette Pederson
All graphics are © Mette Pederson, and may not be used without her permission.
This page last updated on February 2, 2004 1:27PM EST